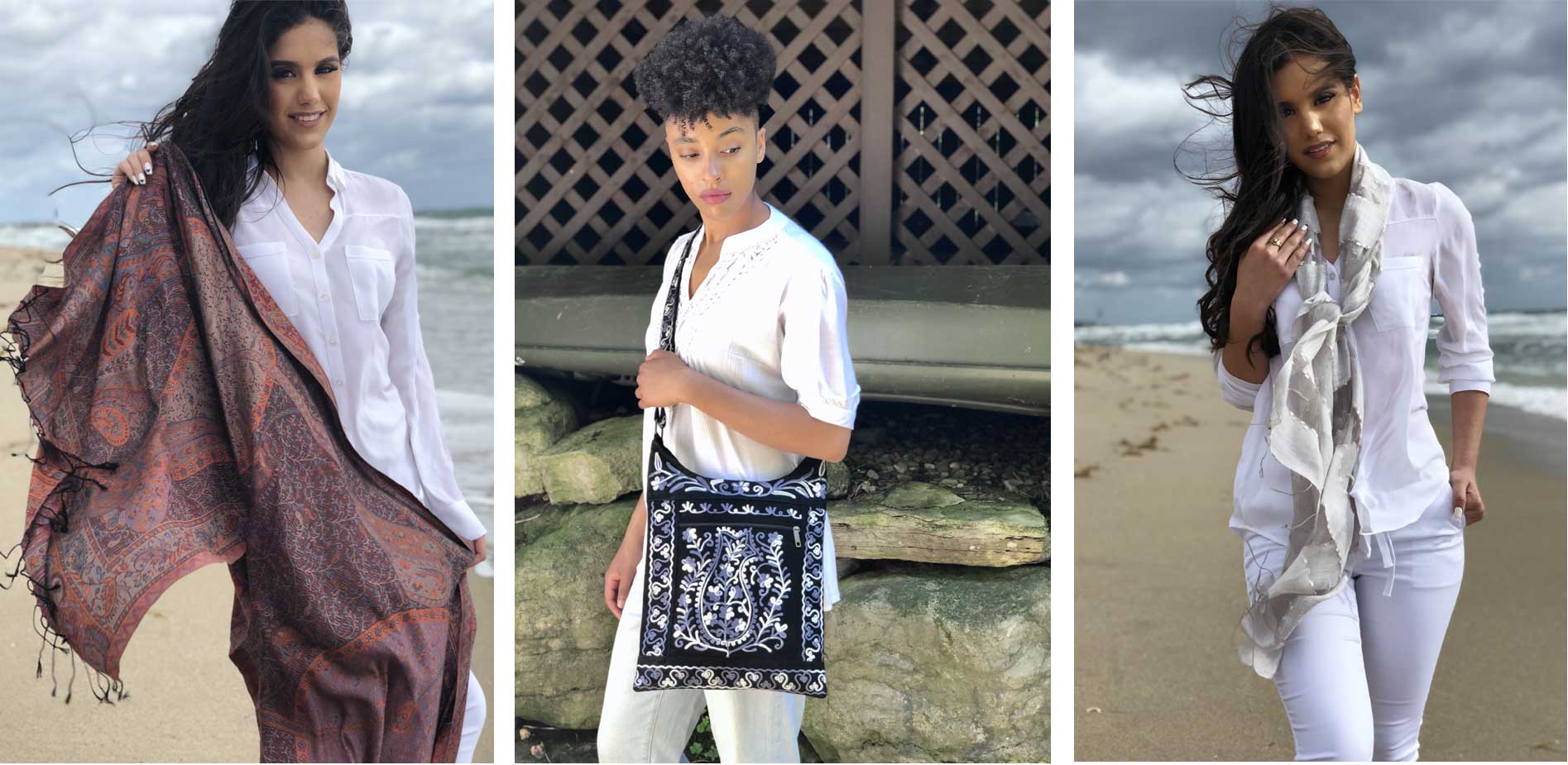 S C A R V E S
Made for all four seasons from natural fibers like cashmere, silk, & wool our high quality scarves come in lots of different colors, unique patterns, and beautiful motifs.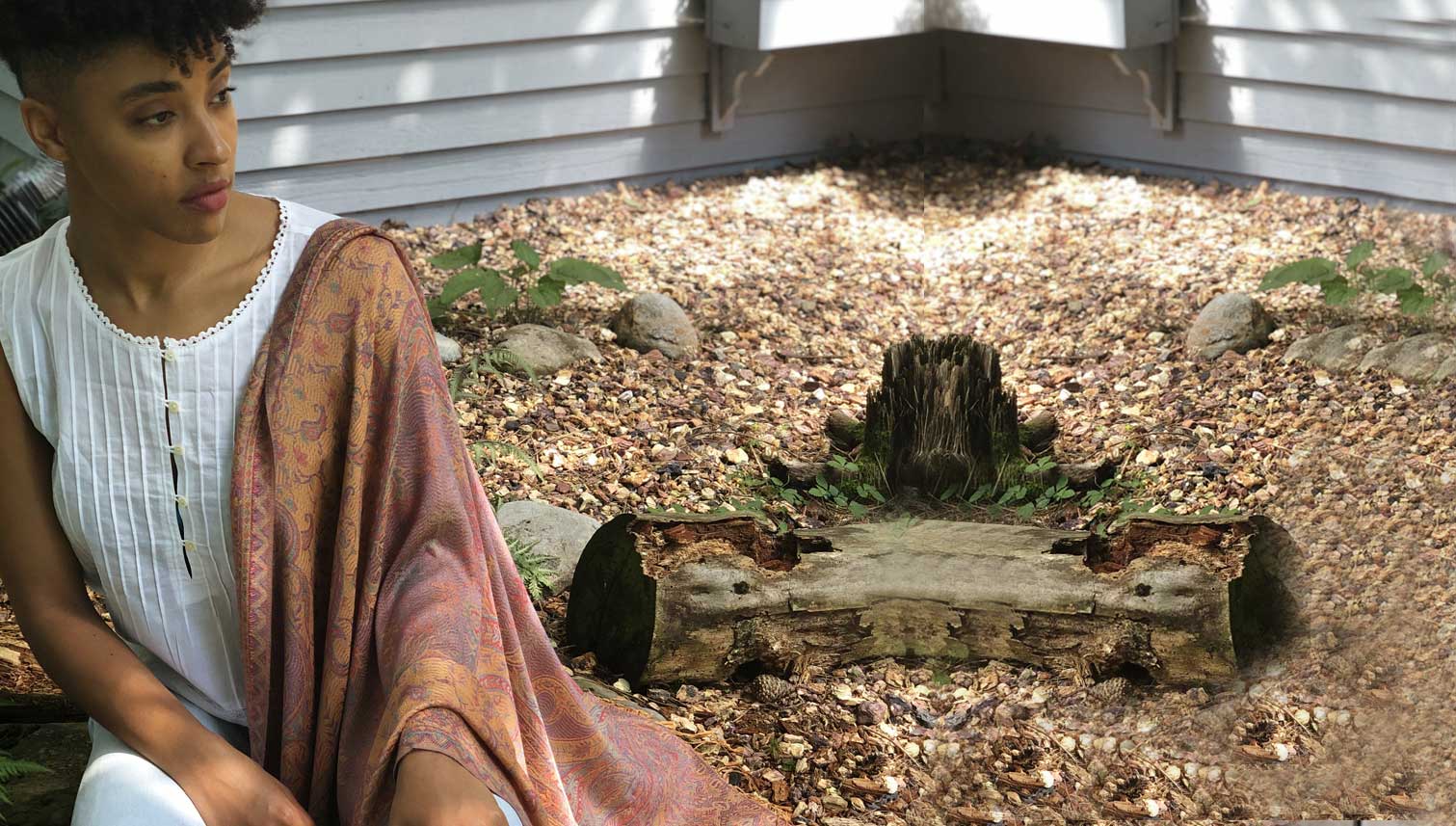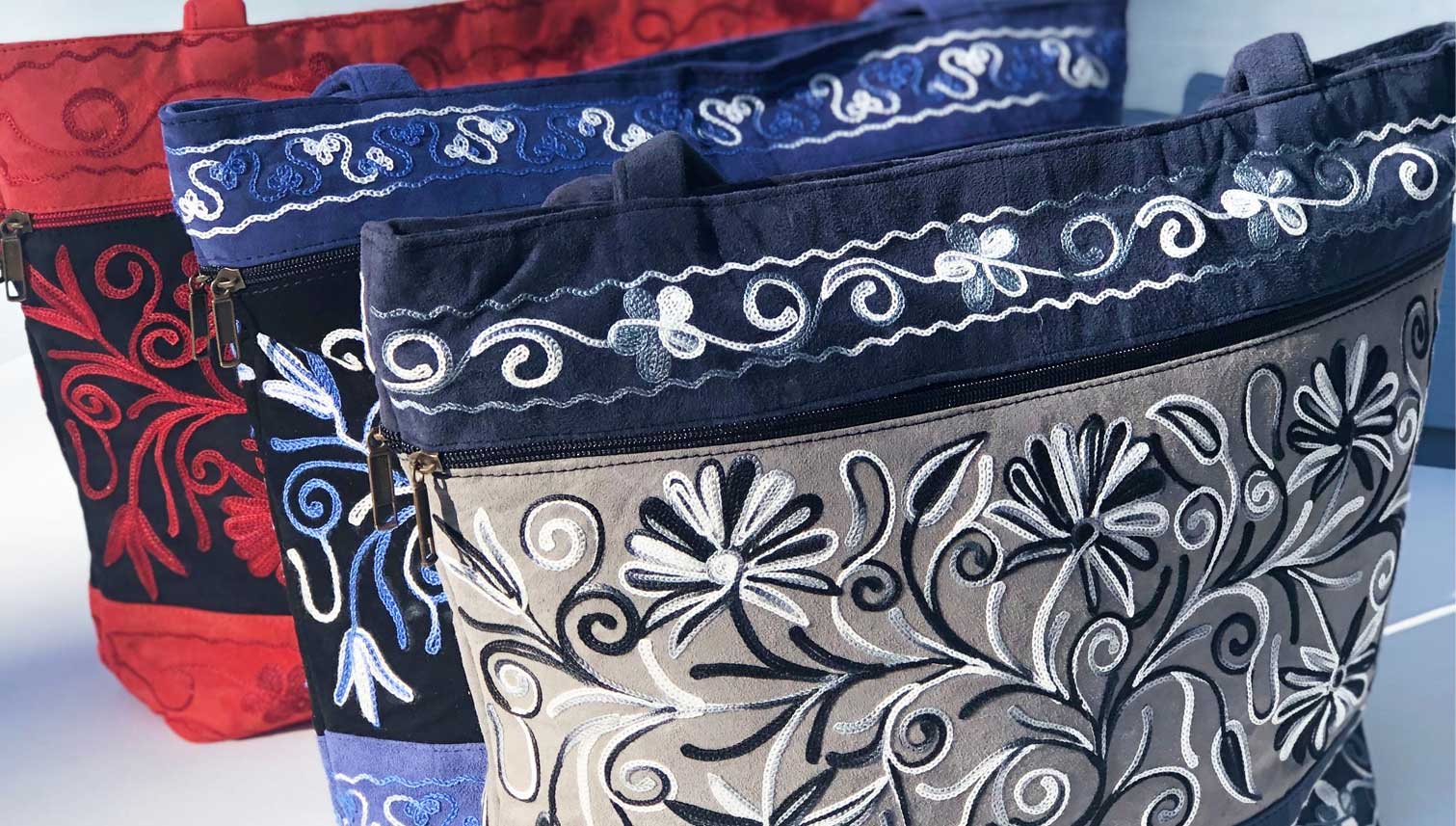 H A N D B A G S
Fashionable cross-body, messenger, and tote bags sustainably made from eco-friendly suede are perfect for an authentic and modern lifestyle.
W R A P S
The wool embroidered wraps come in a romantic array of colors presenting a choice that exudes elegance and sophistication.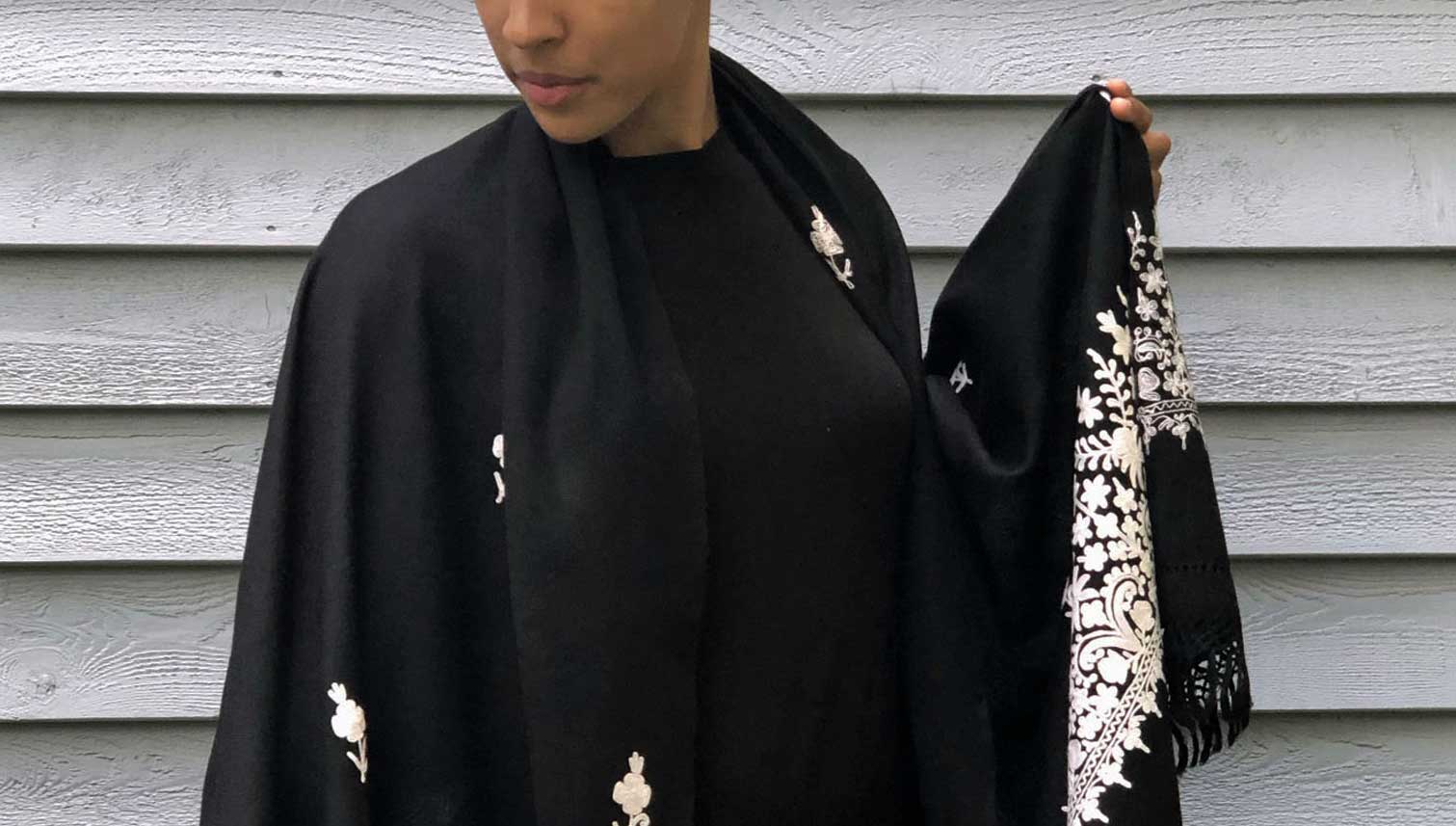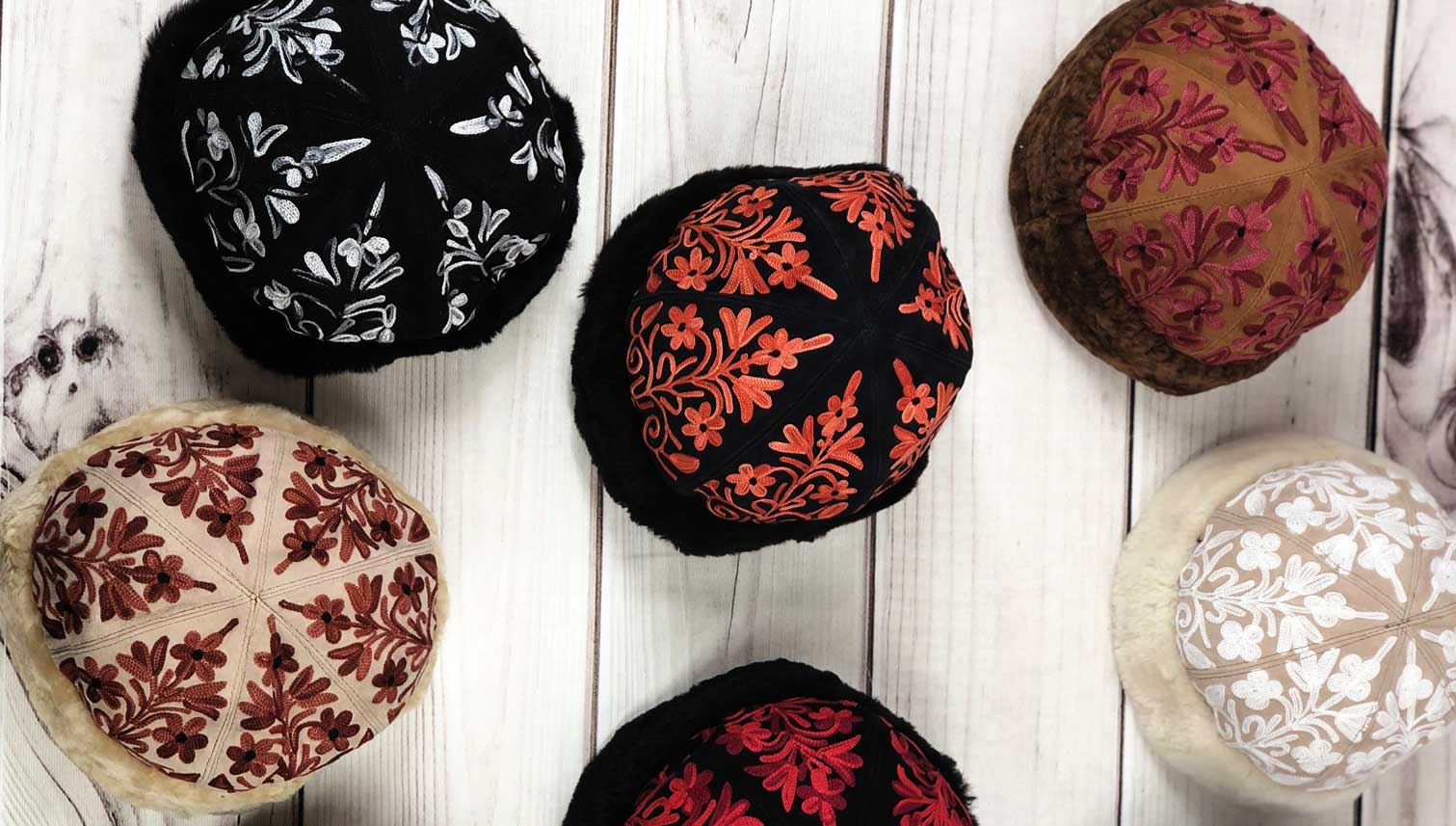 H A T S
Custom-designed suede embroidered hats feature delicate details and a unique look that also promises to keep you cozy—sustainably made from off-cut suede.